Dallas
Combined Carrying Value
US$106.6M
At A Glance
The city of Dallas is the largest inland metropolitan area in the US without sea linkage. Situated at the convergence of four major interstate highways with a fifth interstate loop around it, Dallas remains a centrally located national transit hub and major inland port for shipping and logistics companies.
While the central business district remains home to diverse Fortune 500 companies from defense and financial services to IT and transportation, the dense Dallas submarket of Irving continues to attract the attention of investors and decision makers. Centrally located between Dallas and Fort Worth, Irving offers convenient access to the Dallas Fort Worth International Airport and the Metroplex as a whole. A place that balances an urban lifestyle with a true sense of community, The Las Colinas Entertainment District continues to attract both top talent and decision makers alike. Recognised for its dense concentration of walkable amenities in The Las Colinas Urban Center, from the Toyota Music Factory to the Water Street development and the Irving Convention Center, the thriving corporate landscape of Irving continues to drive market attention.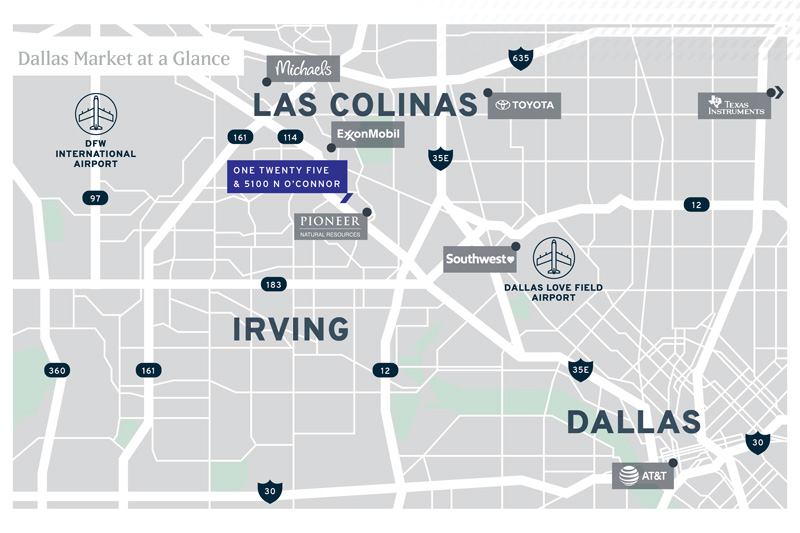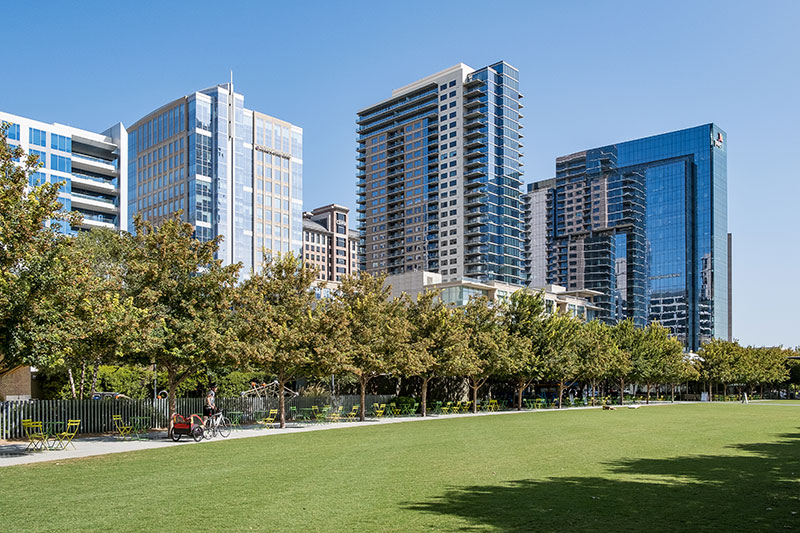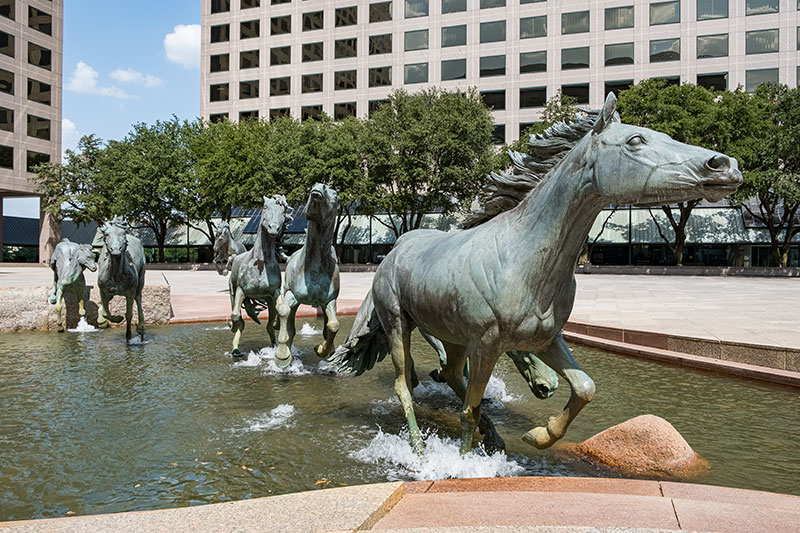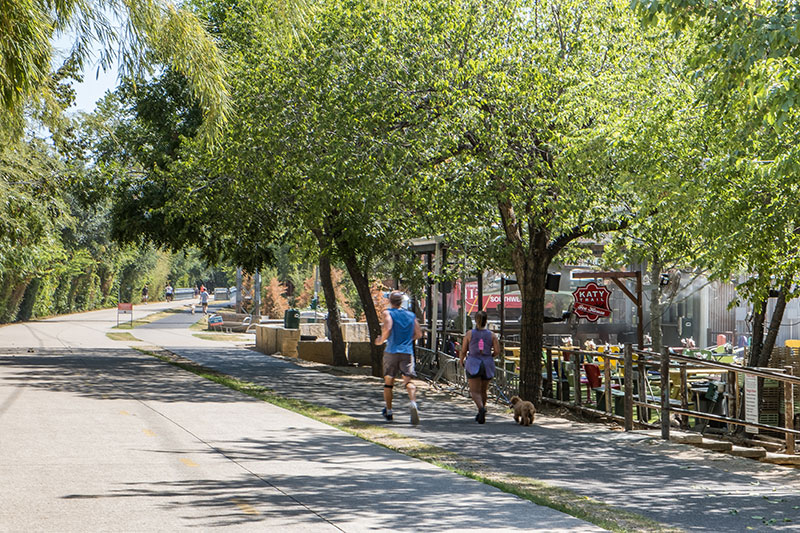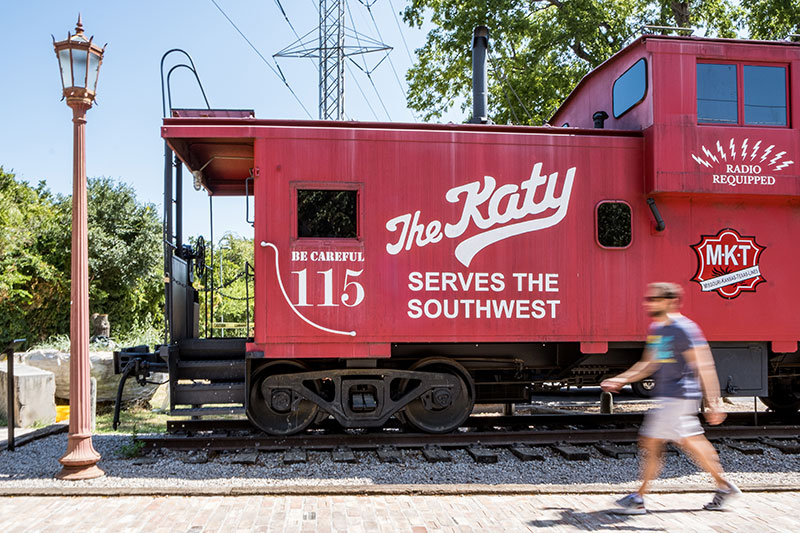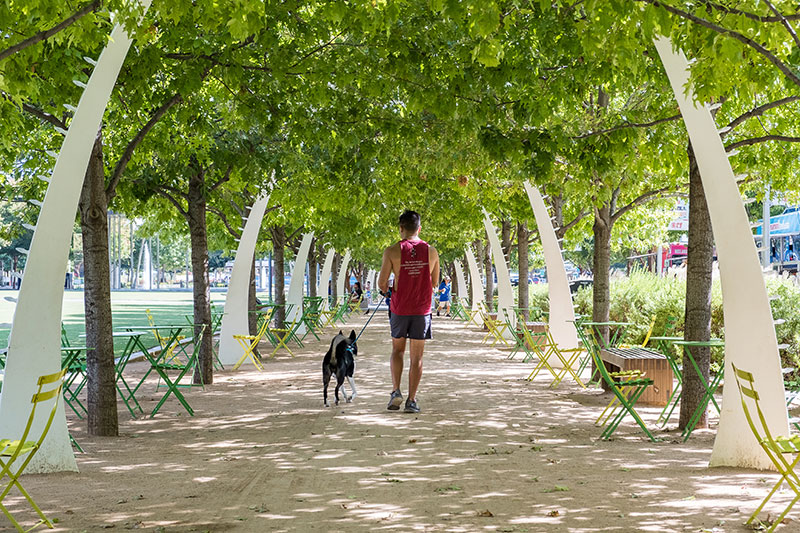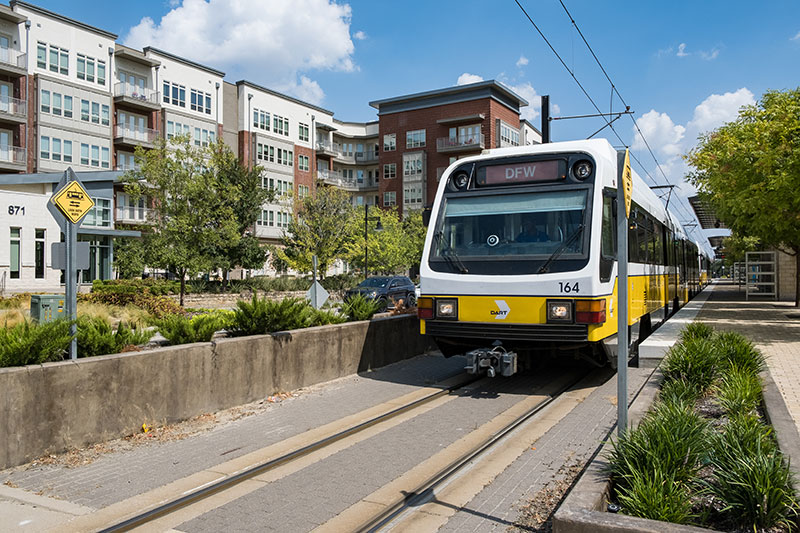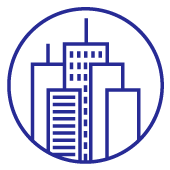 Largest Population Growth US City
9th
145,915 increase in population between April 1, 2010 and July 1, 2019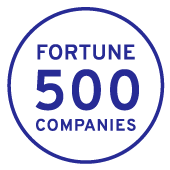 Home to
23
Fortune 500 Companies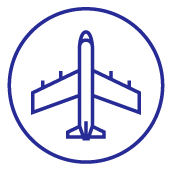 Central Location
Dallas' central location offers 4-hour flight times to/from most North American destinations
Growth Metrics
GDP Growth Average
2015-2019(1): U.S. average 2.5%
3.4%
Employment Growth Average
2015-2019(2): U.S. average 1.6%
2.9%
Population Growth Average
2015-2019(3): U.S. average 0.6%
1.9%
(1) U.S. Bureau of Economic Analysis
(2) U.S. Bureau of Labor Statistics
(3) U.S. Census Bureau, Population Division
Quality of Life
An intentional mix of urban landscape and green space contributes to the exceptional environment of Dallas.

Toyota Music Factory

Irving Convention Center

Texas Barbeque

Highland Park Village

Lake Carolyn

Irving Arts Center

Dart Orange Line

Food Trucks