Denver
Combined Carrying Value
US$190.03M
At A Glance
Denver, Colorado is categorised as one of the hottest inland markets in the country for businesses growing their footprint. It has one of the fastest growing populations with a well-educated millennial workforce. Denver boasts a widening pool of Science, Technology, Engineering and Mathematics (STEM)-based technology and research talent. A large beneficiary of California out-migration with convenient access to stunning national parks, Denver remains a top destination for experienced skiers, hikers, mountain climbers and outdoor adventurers alike. The influx of Google, Apple, Twitter and Amazon employees settling into Boulder has been a massive driver for large aerospace, oil and gas companies relocating to the approximately 8 million sf office submarket of Westminster.
A northwest corridor situated between Denver and Boulder, Westminster is the only suburban market currently capturing the Denver draw for A-list companies and top technology talent amidst the unique natural beauty and outstanding quality of life.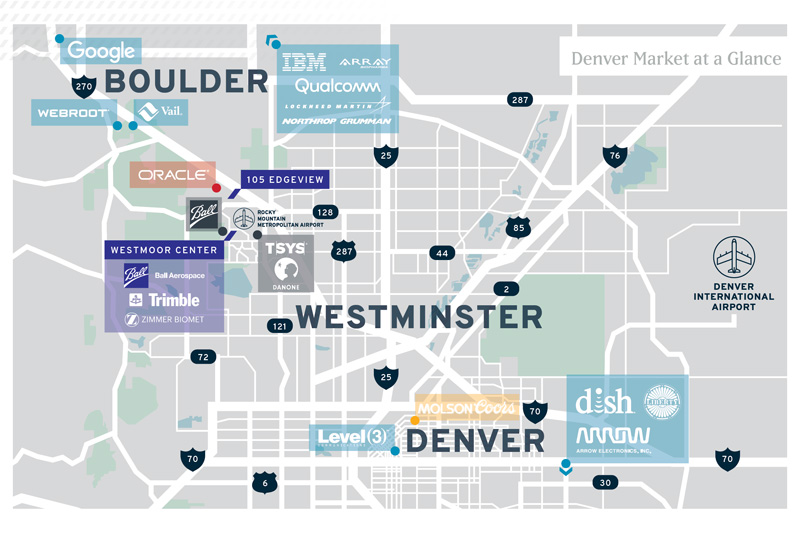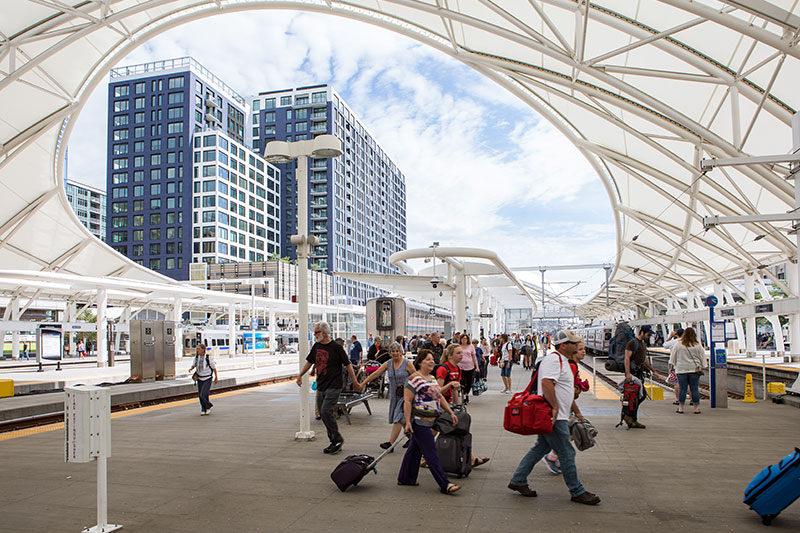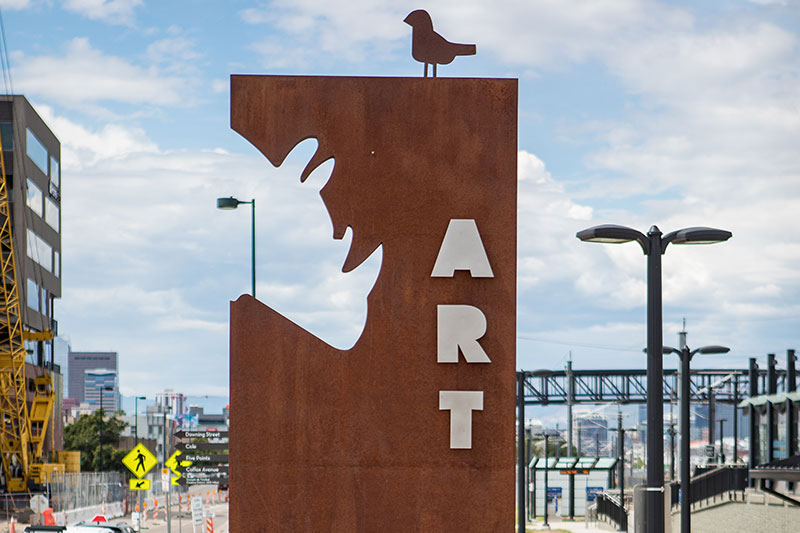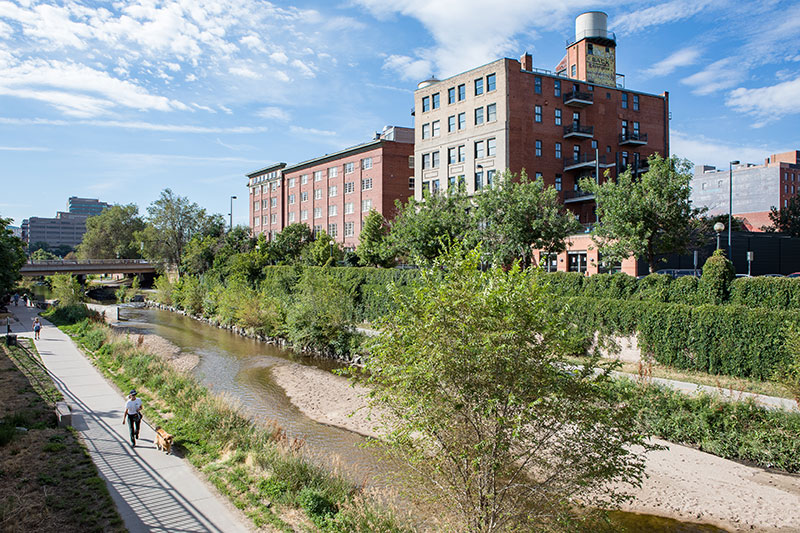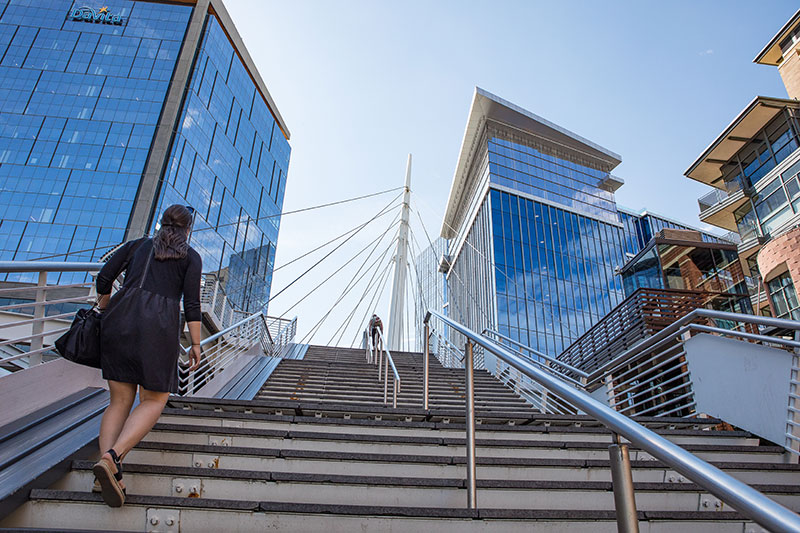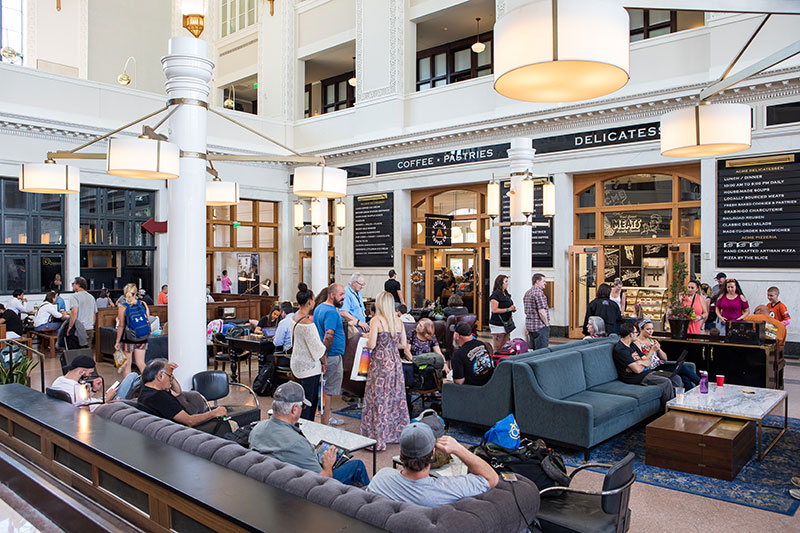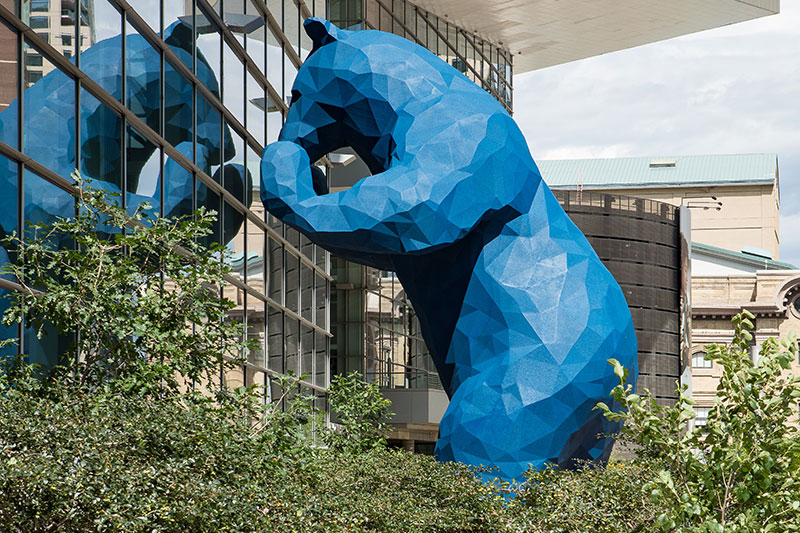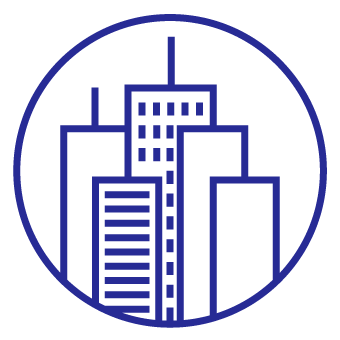 Largest Population Growth US City
11th
127,386 increase in population between April 1, 2010 and July 1, 2019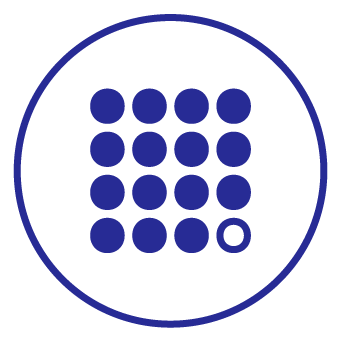 Vacancy Average
8.5%
Across Northwest submarket Class A office assets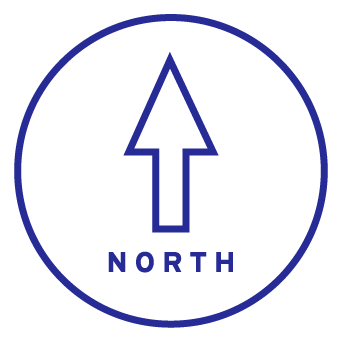 Northwest Corridor Migration
The moratorium on new development in Boulder is successfully pushing mature technology companies into the Northwest corridor.
Growth Metrics
GDP Growth Average
2015-2019(1): U.S. average 2.5%
4.0%
Employment Growth Average
2015-2019(2): U.S. average 1.6%
2.4%
Population Growth Average
2015-2019(3): U.S. average 0.6%
1.5%
(1) U.S. Bureau of Economic Analysis
(2) U.S. Bureau of Labor Statistics
(3) U.S. Census Bureau, Population Division
Quality of Life
The surrounding natural landscape and access to outdoor recreation opportunities contributes to the vibrancy and attractiveness of Denver.

Rocky Mountain Metropolitan Airport

Walnut Creek Golf Preserve

Colorado Hills

Standley Lake

Rocky Flats National Wildlife Refuge

Red Rocks Park & Amphitheatre

Denver Art Museum

Skiing and Snowboarding